CESrelock

CESrelock, the solution for construction!
With the clever CESrelock, you never have to replace construction cylinders again and you work with one master key for your entire construction project. A new set of keys does its job.
Never replace a construction cylinder again!

How does the CESrelock work?
Each CESrelock has two key generations. As soon as you insert the new keys into the cylinder and turn them over, you disable the previous keys and the master key. This allows the cylinders to remain in place after the construction phase.
The construction company uses key set one and the residents receive key set two. Residents can easily ensure that the construction company no longer has access to their homes.
Benefits
The construction cylinder is also the final cylinder.
One master key for the entire construction project.
The construction company saves time, money and materials.
And it is also sustainable.

CESrelock, the solution for construction!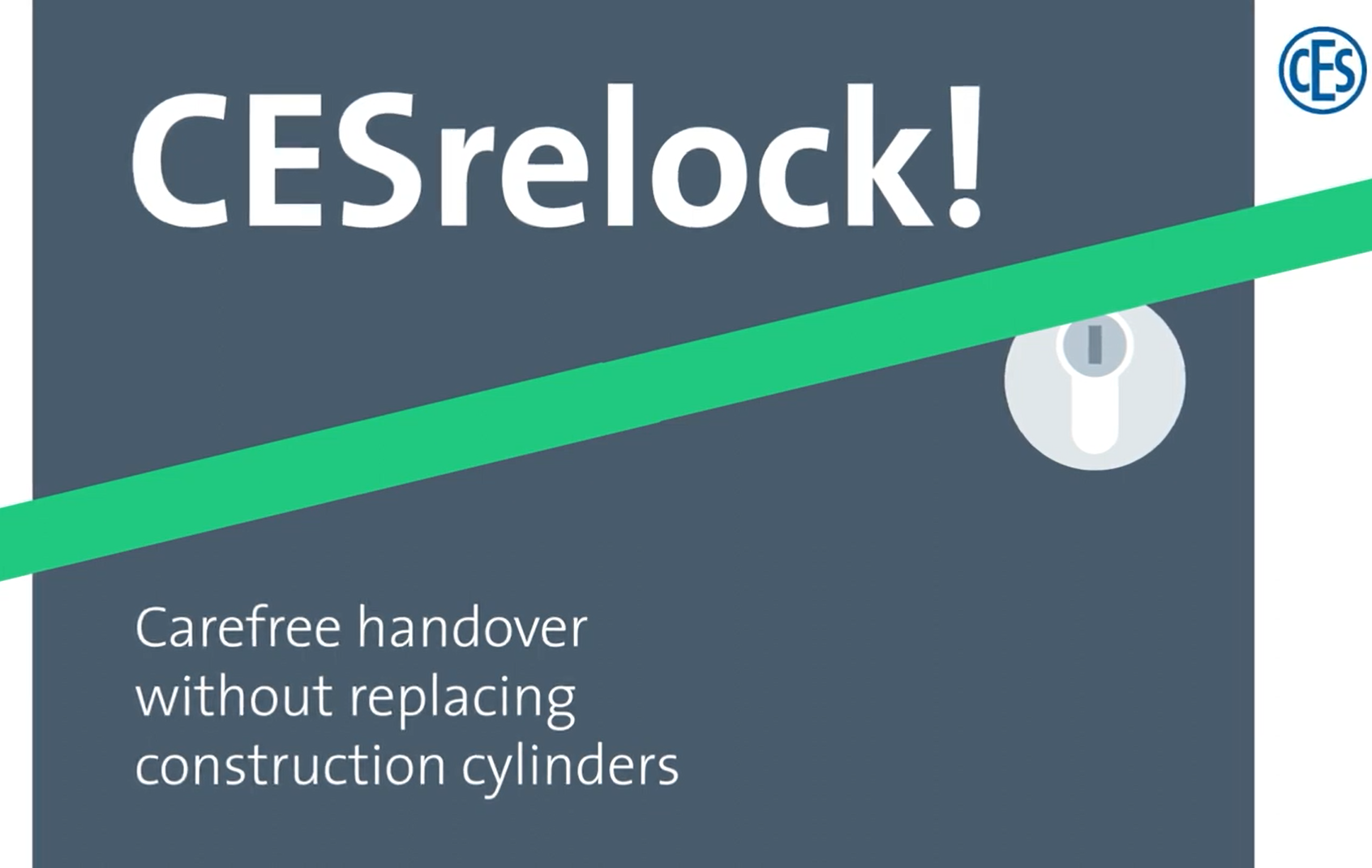 Questions about the CESrelock? 
Send us a message and we will get back to you as soon as possible! 
Fields marked with * are mandatory