Modular access control
Online-access control system combined with mechatronic offline locking devices.
Electronic locking systems
Who is authorised to access where and when?
Locking media clip
Simply upgrade mechanical locking systems with the electronic transponder clip
Flexibly adapt cylinder lengths to door thicknesses
Modular design for mechanical locking systems
Design series "Look & Feel"
Innovative coating with new appearance and touch
References
CES locking system in the Elbphilharmonie
Corporate film
Step-by-step automation and digitisation
Electronic locking systems
Intelligent access control via smartphone
Mechanical locking systems
New locking system packing
Electronic locking systems
Cylinders, fittings, wall terminals
With electronic locking systems you can determine who is authorised to access the premises through which door, and when. CES OMEGA FLEX can be fitted to individual doors as well as to highly-complex buildings with many entrances and a large number of different users.
Mechanical locking systems
Locking systems, locks
Locking systems are our core business.
CES is famous for its ability to realise highly-complex master key systems. The Berlin Reichstag, the Federal Chancellery, and the Elbphilharmonie rely on the CES locking technology.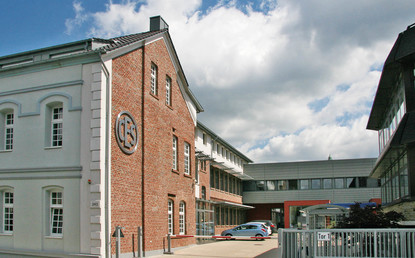 Locking systems made to measure
Since 1840
CES is a medium-size company with around 430 employees. It was founded back in 1840. Today we manufacture and market mechanical and electronic locking systems for public and industrial buildings. Products with the CES logo are globally perceived as a synonym for high quality, comfort and security.
About us