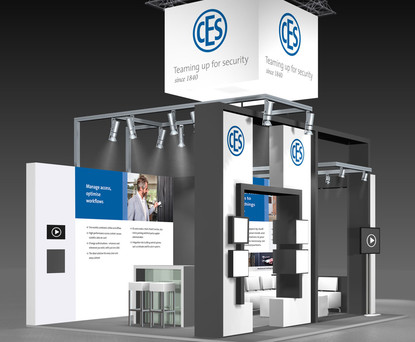 CES presents innovations at Polyclose

AccessOne combines conventional access control and mechatronic locking technology. Exchange between the online access control system and the offline locking devices occurs via ID cards. CES offers solutions for all doors, access points and furniture locks. The software offers integrated functions and interfaces to many of the systems present in the building, such as time registration, personnel management and cash systems, and thus supports many operational security applications. 
The locking cylinders are high-quality, precision-machined units and make a good visual impression. The cylinder
modules are available in all galvanic special finishes. The system is suitable for use in construction projects in which door thicknesses are not known, emergency service interventions  and residential building renovation projects. The practical extension kits (MOKI) are ideal for use with your customers or in your local hardware shop.

Available in colours that match the current trend of dark tones for door fittings and lever handles, the locking cylinders and mortise locks of the new range become high-quality design elements in their own right. he visual and tactile qualities of the surfaces are produced by a multi-stage paint and coating process.It transforms the brass that we use to make our locking cylinders, giving them the velvety feel of blasted aluminium.